One of my ragtime favourites, The Entertainer by Scott Joplin.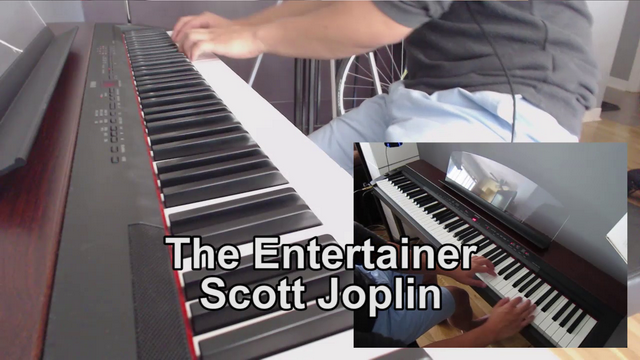 I filmed it with my Canon S90 digital camera (bottom corner) and my Logitech HD Pro C920 web cam (main feed). The web cam quality was okay but it had trouble capturing the rapid movement and things got a bit blurry.
I'm going to try filming with my Nexus 5 next time and see if the quality is any different – I just clued in and realized I could use my car's phone mount to help position my phone. The phone mount has a magnet on one end for the Nexus 5 and a suction cup on the other side for a car's windshield. I plan on using the suction cup on my keyboard.
Stay tuned !